Ever noticed how tattoos are popping up everywhere? From the intricate sleeve on your barista's forearm to that tiny, mysterious symbol on your boss's ankle, it seems like everyone's got a bit of ink these days. Tattoos have evolved from being the mark of sailors and rebels to a mainstream rite of passage. But as they've grown in popularity, so have the myths and questions surrounding them. Before you decide to join the inked brigade, let's dive deep and separate the tattoo truths from the tall tales.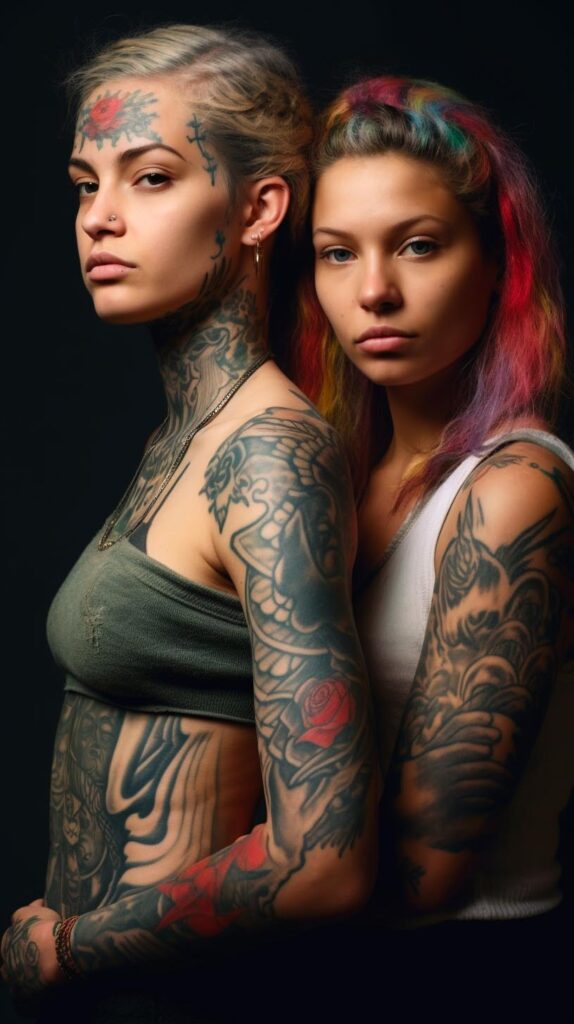 The Art of Permanence: How Do Tattoos Stay Put?
Ever wondered why that tiny butterfly on your friend's ankle doesn't just scrub off in the shower? Or why your cousin's full-sleeve dragon doesn't fade away like a childhood memory? Well, it's all in the science of skin and ink. When you get a tattoo, the needle punctures your outer skin and deposits ink into the dermis – the second layer of skin. The cells of the dermis are more stable than those of the outer skin, ensuring that the tattoo remains pretty much permanent. And while the outer skin cells keep renewing and shedding, the tattoo beneath stays put, peeking out and saying, "Remember that beach trip in 2010?" And for those thinking it's just a rebellious phase – think again. It's pure, unadulterated science.
Ink-ling Concerns: Can Tattoo Ink Cause Cancer?
Now, here's a question that's been floating around, probably started by a concerned grandma or an overzealous friend: "Can tattoos give you cancer?" First off, if tattoos were a direct ticket to cancer, we'd probably have a lot fewer inked individuals around. Most tattoo inks are made from metals that give them their vibrant colors. While some concerns have been raised about the potential of these metals causing skin cancer, the majority of studies have found no direct link between tattoos and an increased risk of cancer. However, it's essential to note that low-quality inks might contain harmful substances. So, while your tribal tattoo won't grant you the strength of ten warriors or the wisdom of ancient sages, it's also unlikely to give you health issues – provided you choose a reputable tattoo parlor. Always remember: research before you ink!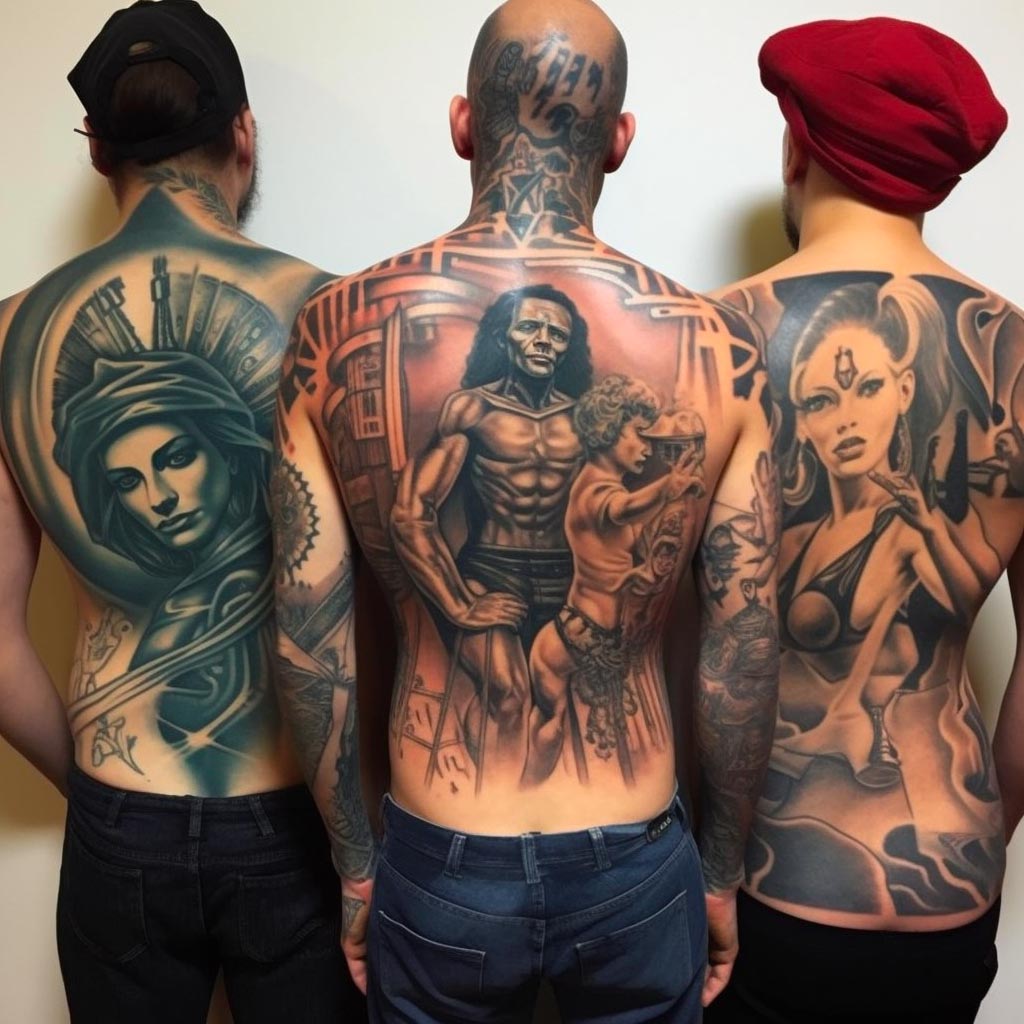 Blood and Ink: Can Tattooed People Donate Blood?
Here's another myth that's been doing the rounds: "Got a tattoo? Sorry, no blood donation for you!" Let's set the record straight. Having a tattoo doesn't make your blood any less valuable or needed. The primary concern is the risk of infections like hepatitis from unsterile equipment. This is why many blood donation centers might ask you to wait for a certain period (usually up to a year) after getting a tattoo before you donate. It's all about ensuring the safety of both the donor and the recipient. So, if you've recently gotten inked at a clean, licensed parlor and are itching to do a good deed, you might have to wait a bit. But don't worry, your dragon tattoo isn't stopping you from being a lifesaver. It's just asking you to hit the pause button. And hey, in the meantime, there's always the next blood drive!
Needle-less to Say: Is There a No-Needle Tattoo Option?
For those who love the idea of a tattoo but cringe at the thought of needles, there's hope yet. Temporary tattoos have come a long way from the ones you'd get with bubble gum. Today, you can get high-quality, semi-permanent tattoos that last for weeks. There's also the ancient art of henna, which stains the skin for a few weeks. And for the truly adventurous, there's the stick-and-poke method – though we'd advise caution with this DIY approach. So, if you're not ready for the commitment (or the needle), there are still ways to get that inked look. Just remember, like that one-night stand from your college days, not all tattoos are meant to last.
Is There a No-Needle Tattoo Option?
The allure of tattoos is undeniable. But for some, the thought of a needle repeatedly puncturing their skin is a deal-breaker. If you're nodding in agreement, don't fret. The world of tattoos has something for everyone, even the needle-shy.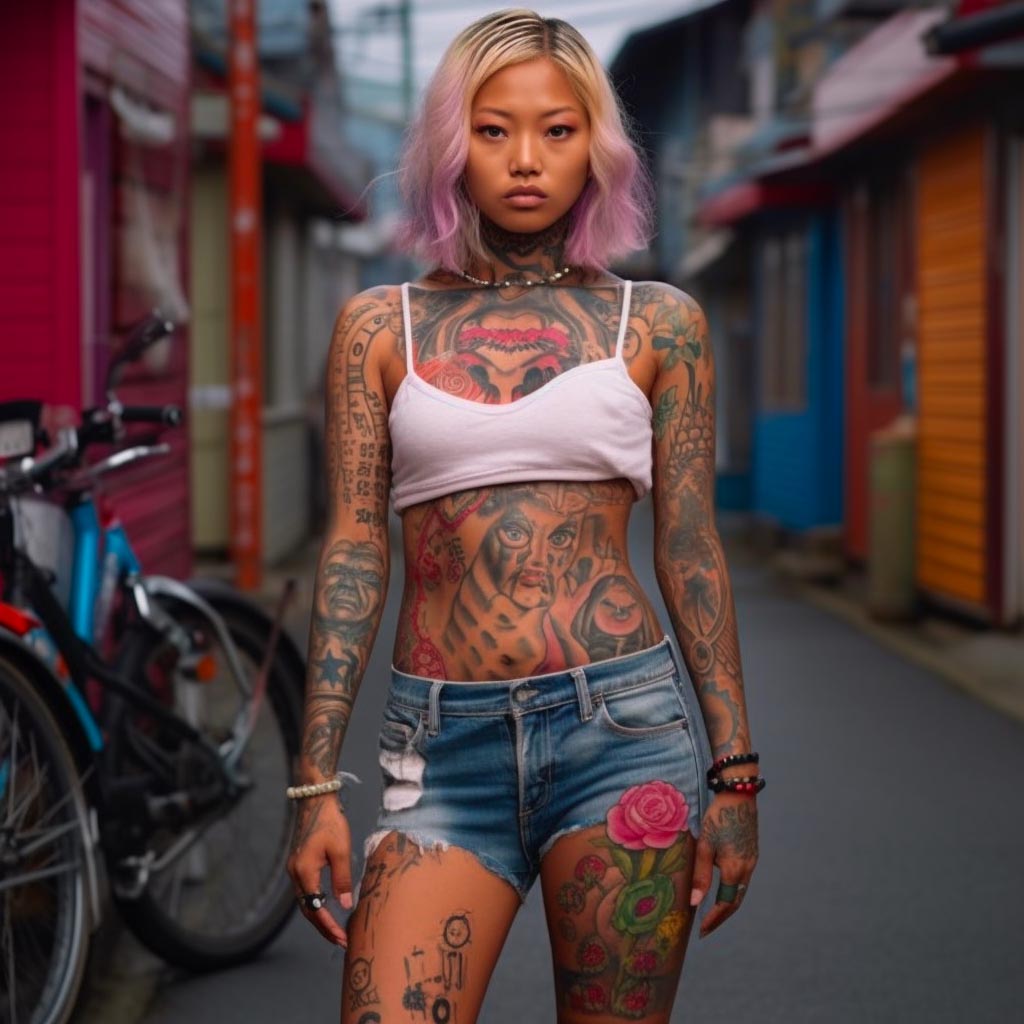 Temporary Tattoos: Remember those stick-on tattoos you'd get in a bubble gum packet? Well, they've grown up. Today's temporary tattoos are high-quality and can last up to two weeks. Perfect for those who fear commitment or just want to try out a design.
Henna: An ancient art form that's been around for centuries, henna tattoos are made from a plant-based dye. They can last anywhere from one to three weeks. Plus, they come with the added bonus of a lovely, earthy scent.
Stick-and-Poke: This DIY method involves using a needle to manually poke ink into the skin. It's a more rudimentary and time-consuming method, but some prefer its hand-made aesthetic. Just a heads up: it's not entirely needle-less, and there's a higher risk of infection if not done correctly.
So, if you're looking to test the tattoo waters without doing a full cannonball dive, these options might be your kiddie pool.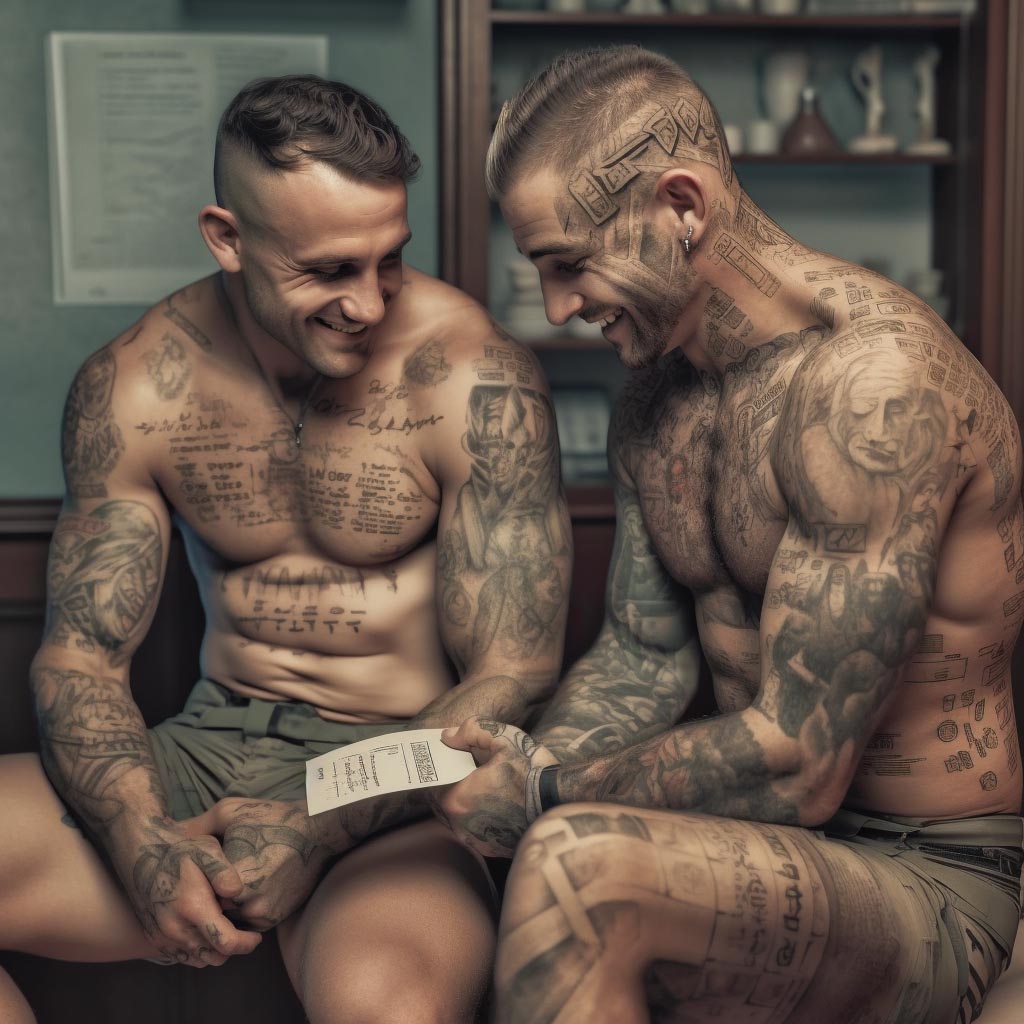 Erasing the Past: How Does Tattoo Removal Work?
We've all heard the stories: a name of an ex-lover, a band that's no longer cool, or a misspelled word (it's "peace" not "peas", Greg!). Sometimes, tattoos outlive their welcome. But how do you undo something that's meant to be permanent?
Laser Tattoo Removal: The most common method, this involves using lasers to break down the ink particles in the skin, which are then removed by the body's immune system. It's not a one-and-done deal; multiple sessions are required, depending on the tattoo's size, colors, and age.
The Pain Factor: Some say it's more painful than getting the tattoo, while others think it's just a mild annoyance. Think of it as a rubber band snapping against your skin. Over and over.
Cost and Effectiveness: Removing a memory from your skin doesn't come cheap. It can cost several times more than what you paid for the tattoo. And while most tattoos can be significantly faded, some might not be entirely gone.
So, if you're thinking of erasing that 'No Ragrets' tattoo, be prepared. Because sometimes, 'forever' feels just a smidge too long.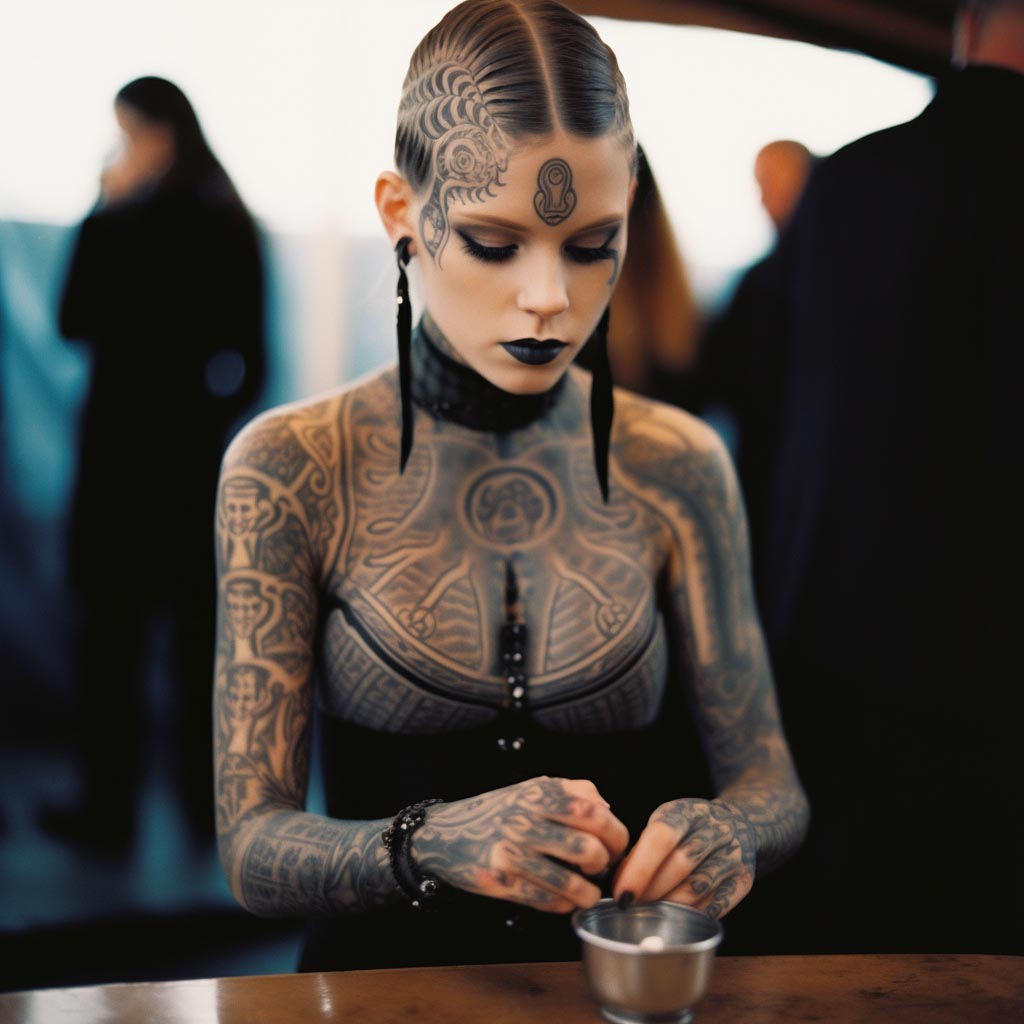 The world of tattoos is as diverse and colorful as the designs people proudly wear on their skin. Whether you're contemplating your first piece of ink or considering erasing a relic from your wilder days, it's essential to be informed. Tattoos are a beautiful form of self-expression, but they come with their own set of considerations. So, whether you're getting your first, fifth, or fifteenth piece of ink, remember to think before you ink.
Considering joining the inked club? Just remember, while tattoos might last longer than your last diet, they're a smidge harder to quit. Choose wisely!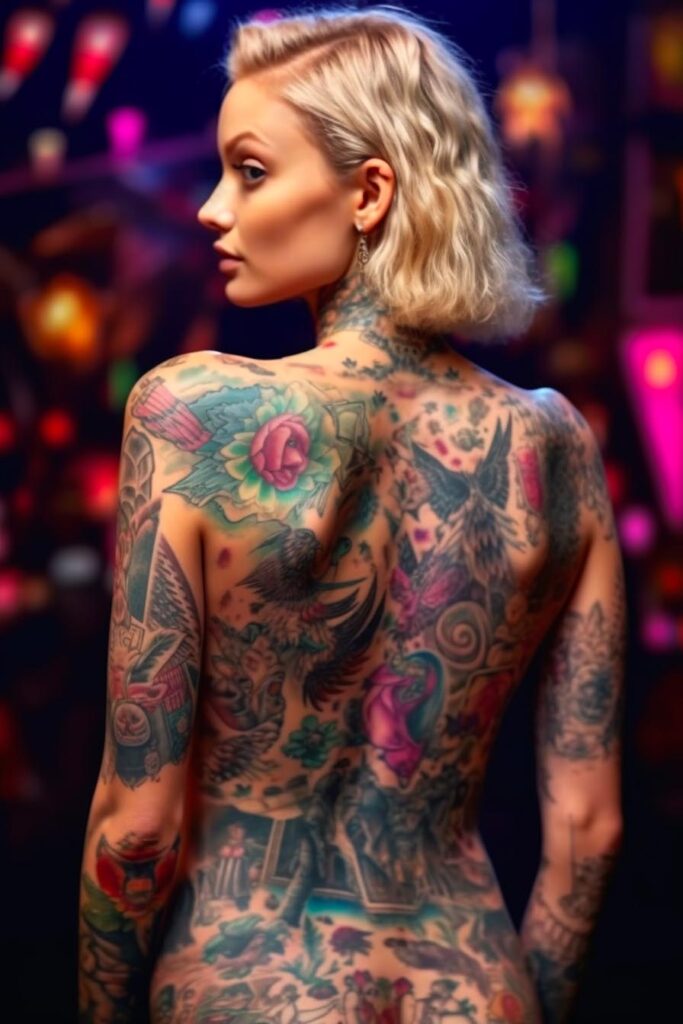 Henna Usage: According to Grand View Research, the global henna market size was valued at USD 1.4 billion in 2018 and is expected to grow due to its natural origins and cultural significance in certain regions.
Tattoo Popularity: According to a recent survey, nearly 3 in 10 Americans (29%) have at least one tattoo, up from roughly 2 in 10 (21%) just four years ago.
Tattoo Regret: A survey from Statista in 2020 found that 23% of Americans regretted getting their tattoo.
Tattoo Removal: The American Society for Aesthetic Plastic Surgery reported that the number of tattoo removal procedures increased by 39% between 2011 and 2015.
Temporary Tattoos: The global temporary tattoo market size was valued at USD 0.93 billion in 2019 and is expected to grow at a compound annual growth rate (CAGR) of 7.6% from 2020 to 2027.
Henna Usage: According to Grand View Research, the global henna market size was valued at USD 1.4 billion in 2018 and is expected to grow due to its natural origins and the cultural significance in certain regions.
Laser Tattoo Removal: A study in JAMA Dermatology found that while more than 95% of individuals who underwent laser tattoo removal reported satisfaction with their results, many also reported the procedure as being more painful than getting the tattoo itself.